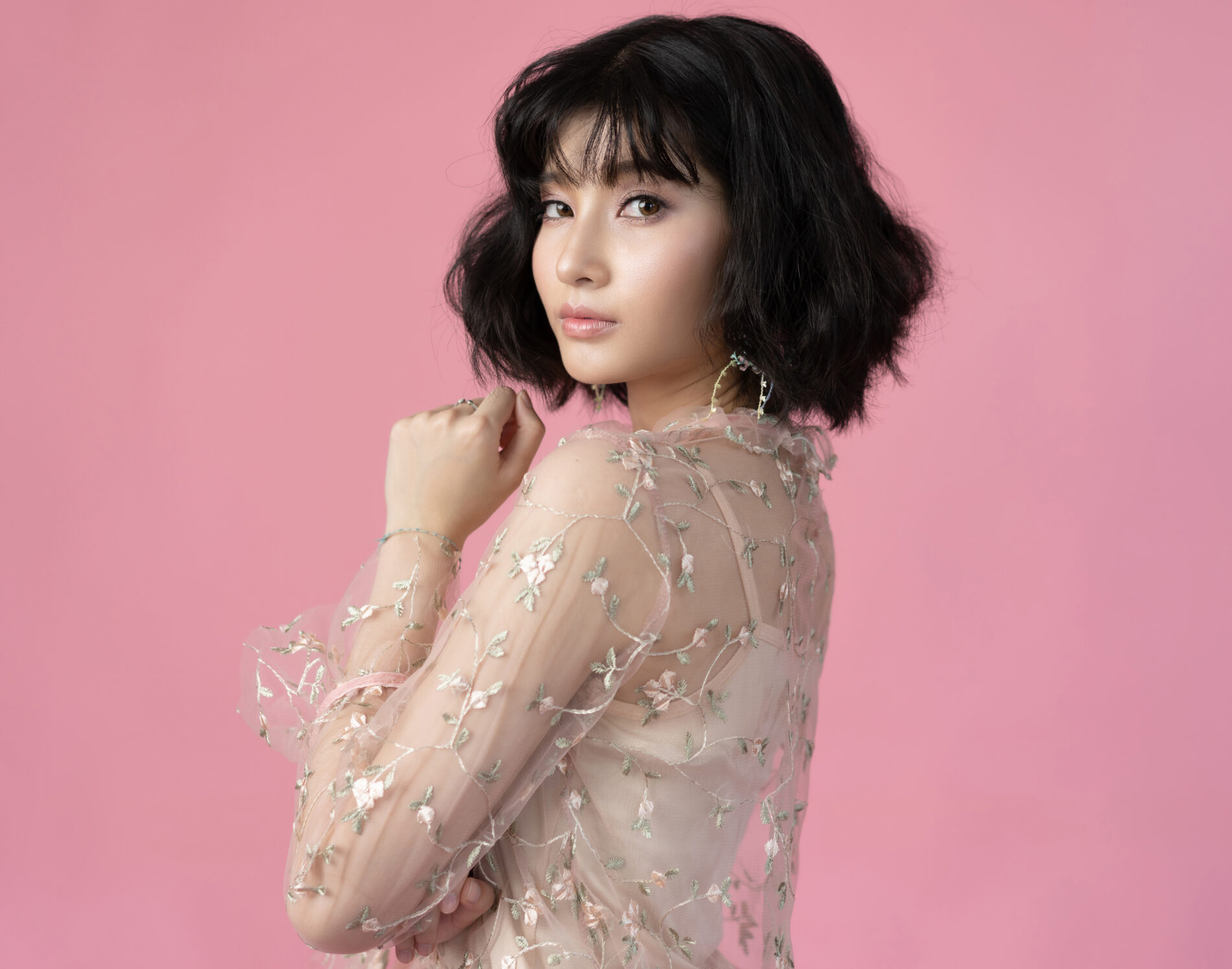 What is the Korean Skincare Routine
You've probably heard of Korean beauty (aka "K-beauty) by now. Elaborate, multi-step skincare routines. Face sculpting masks. Even snails!  No matter the extent of your exposure to K-beauty, you likely still have a few questions. How effective is it? What sets it apart from other products? Do I really need to do all those steps? We're here to help you get the facts straight. 
Korean Beauty?
Fundamentally, Korean beauty products are ones that originate and are made in Korea. Korean skincare products are typically created with the Korean beauty philosophy in mind. 
What is Korean beauty philosophy?
In South Korea, makeup takes a back seat to skincare. Parents teach their children healthy skin habits very early on, including the importance of cleansers, SPF, and moisturizers. Not only is it believed that prevention is key, but also that results are cumulative over time.
Korean beauty places emphasis on consistency over "quick fix" results. 
Just as fad diets don't often result in meaningful, long-lasting changes neither do skincare products that promise overnight miracles. Instead, Korean beauty products are meant to be absorbed one, thin layer at a time and applied consistently over weeks, months, and years  to gently nurture the skin toward lasting results
K-beauty assumes that one regime, ingredient, or tool does not fit all. 
Everyone's skin is unique, and in understanding your individual needs is key to unlocking maximum benefits and progressing toward your goals. It doesn't have to be complicated! Notice how your skin reacts to the products you are using. Abandon those that result in a negative reaction and stick with the products that seem to work for you. Over time you'll be able to identify patterns - ingredients your skin dislikes and those it loves. 
Skincare is self-care. 
In Korean skincare, a good skincare routine is considered a self-care activity. It's a daily ritual that improves your mental, emotional, and physical health. Taking time to care for your skin is not only about hygiene, but the overall experience.
Korean beauty products are inspired by nature. 
This is where the snails come in! Korean beauty draws innovation from nature. Ginseng, algae, snail mucin, and fermented rice water are a few of the most popular ingredients used.
What is Korean mulit-step routine?
The 10-step Korean beauty routine has gotten a lot of media coverage in recent years, when in truth Korean skincare routines can be shorter or longer depending on your products and goals. It's a common misconception that you need to do all 10 steps in order to achieve radiant, glowy skin - however, here's an example of how a 10 step, multi-layered routine typically goes: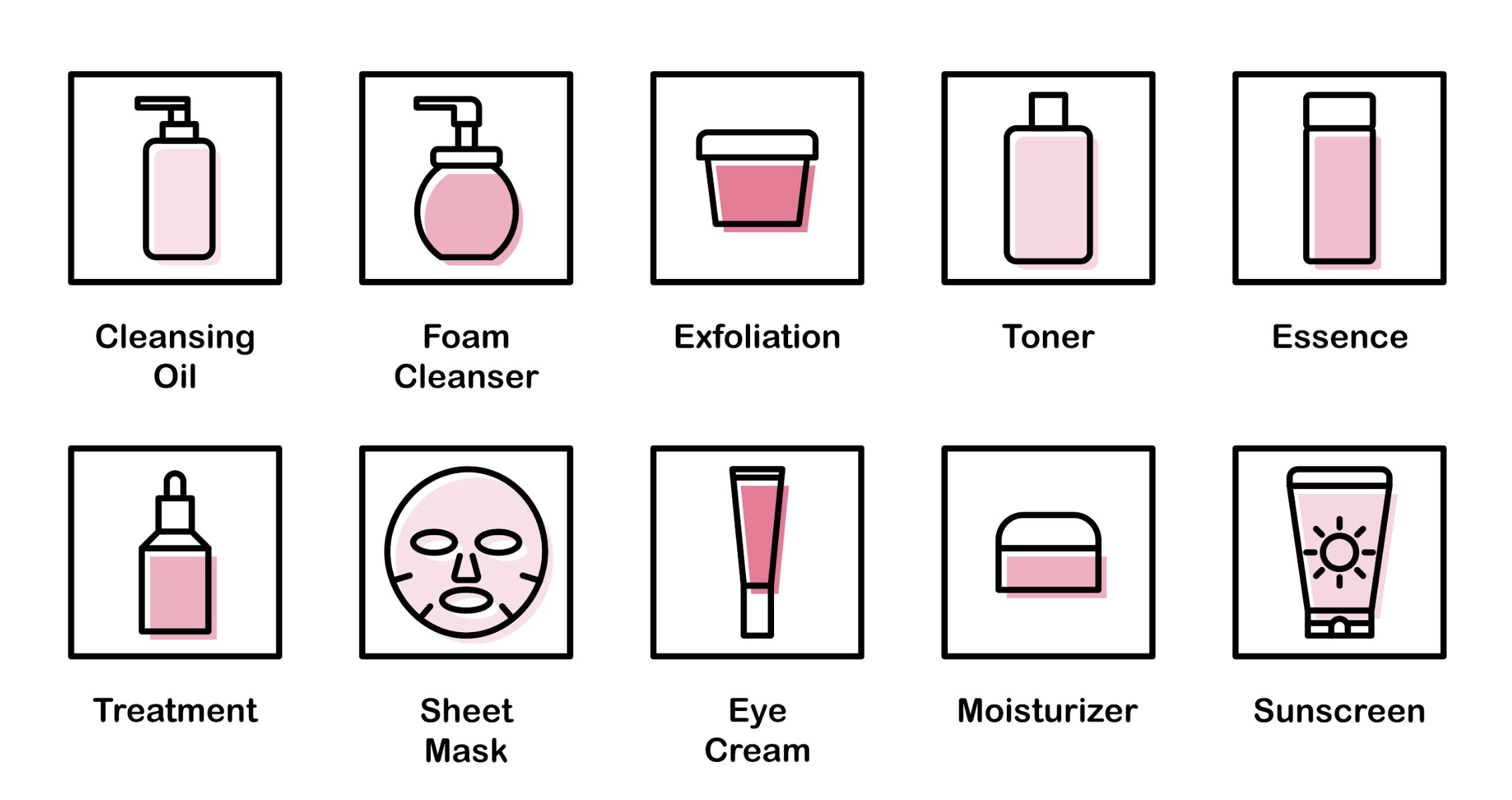 What steps are unique to Korean skincare?
K-beauty essences.
Essences are unique to Korean beauty routines, meant to deliver hydration to skin with humectant-rich (water-binding) ingredients that are formulated to deeply hydrate. They come in a wide range of textures and targeted skin goals, with some aimed at addressing fine lines and wrinkles. Others at uneven skintones or hyperpigmentation. K-beauty essences are used directly after cleansing and toning.
K-beauty sheet masks and rubber masks.
Korean beauty enthusiasts swear by the power of the mask! Their real power lies in their ability to lock in active ingredients against your skin. Most skincare products evaporate after a few minutes, although it can take closer to 20 minutes for ingredients to penetrate your skin. Enter the K-beauty mask. 
What's an example of Korean skincare trend?
Glass skin
"Glass skin" is a phrase that originated on the K-beauty scene and quickly went viral on social media. It's used to describe exceptionally smooth, even-toned and lustrous skin that's so flawless it has the appearance of glass. Hydration lies at the core of the glass skin regimen, so achieving it involves a consistent skincare routine that emphasizes layering humectant-rich products like hyaluronic acid and glycerin. K-beauty staples like toners, essences and sheet masks can also be effective tools.
That's our deep dive into Korean skincare and K-beauty! Have you adopted any Korean skincare philosophies in your routine? We'd love to hear about your experience!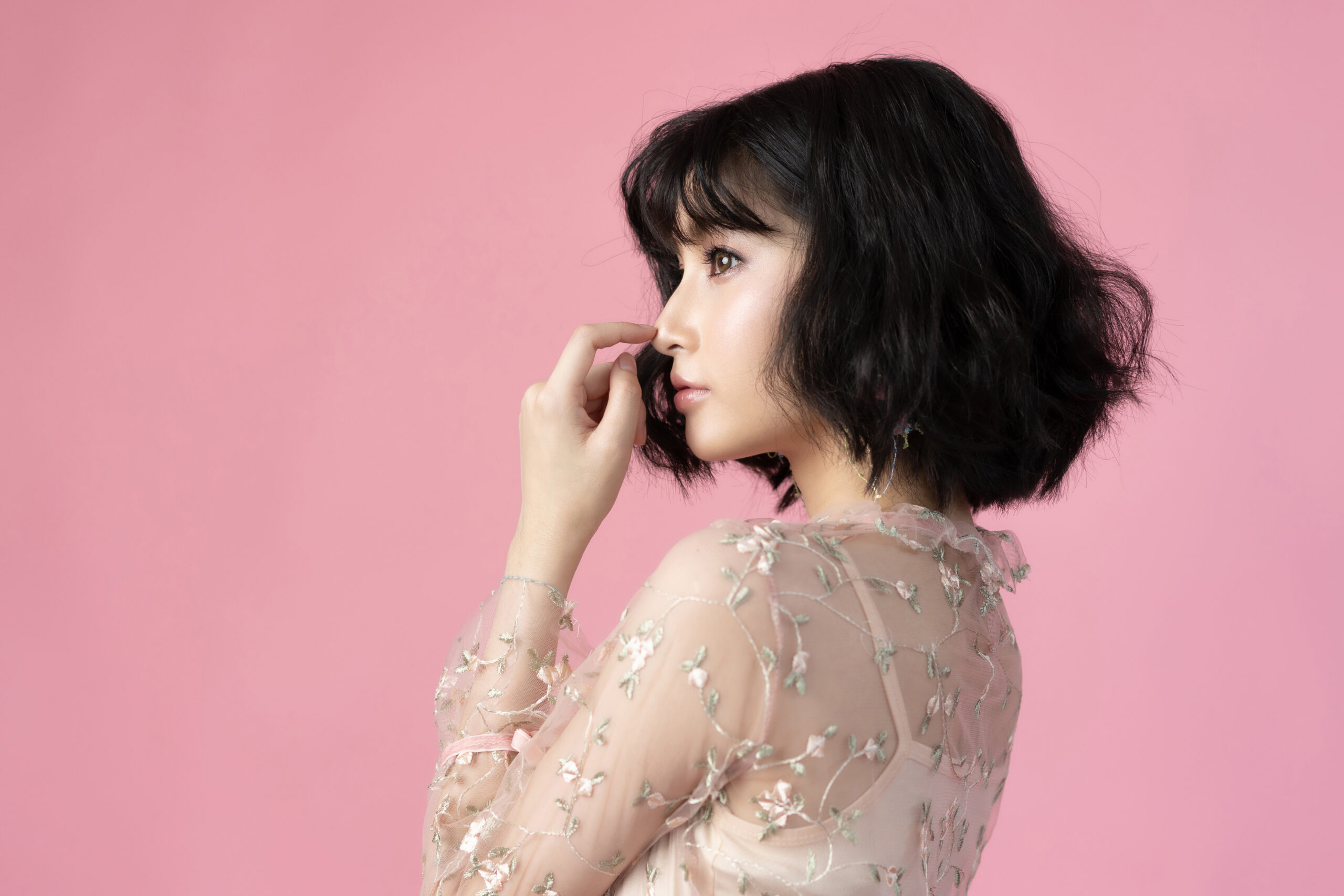 Sources: 
https://www.mindbodygreen.com/articles/what-is-korean-beauty-k-beauty
https://www.lluillui.com/blog/post/korean-vs-american-skincare/
https://sublimelife.in/blogs/sublime-stories/k-beauty-ingredients-we-are-currently-loving
https://www.purewow.com/beauty/what-is-essence-korean-beauty
https://www.dermstore.com/blog/what-is-glass-skin
Notes: 
10-Step Korean Skincare Routine
Double cleansing, pt 1: oil-based cleanser 

Double cleansing, pt 2: water-based cleanser

Exfoliator

Hydrating toner

Essence

Face oils, serums, + ampoules. 

Masks

Eye cream

Moisturizer

SPF