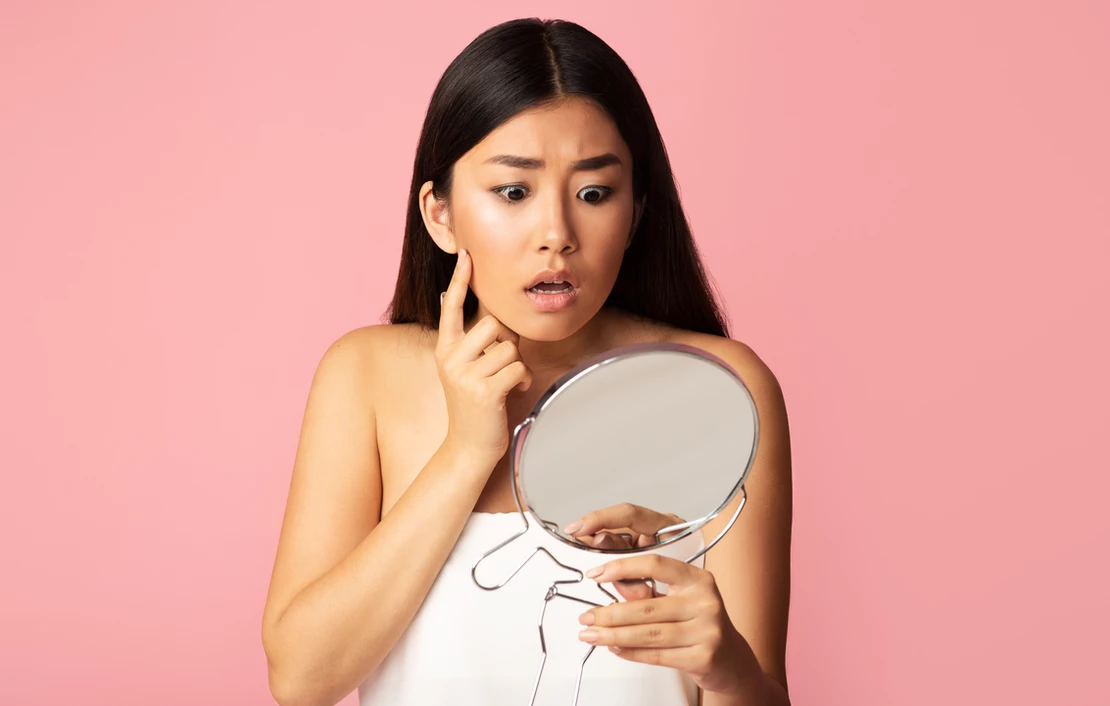 The Absolute Best Skincare Ingredients for Acne
While you may have left your love for big hair or emo music behind in high school, acne isn't always something you can say goodbye to so easily. In fact, one study found that up to 85% of females and 15% of males struggle with it well into adulthood. With numbers that steep there is no shortage of myths and misinformation about adult acne floating around the web, creating an even bigger problem for those who are trying to treat it. Don't worry. We're here to eliminate the guesswork with the fundamental ingredients we recommend for fighting acne.
Key Ingredients For Acne Problems
Benzoyl Peroxide
First up is Benzoyl Peroxide, an FDA approved skincare ingredient that is typically first in the line of defense for the treatment of acne. It works at a cellular level to release oxygen into pores to kill bacteria and gently push out impurities of the skin. Add products to cart with this power player to exfoliate, unclog pores, and reduce inflammation.
Pro-tip: Trying to get the most out of your benzoyl peroxide scrub or cleanser? Leave it on for at least 1 minute before rinsing to be most effective!
Vitamin A/Retinol
If you have really oily skin, enlarged pores and frequent breakouts you need to know about Vitamin A, or Retinol, its skincare ingredient derivative. It resurfaces your skin and increases cell turnover, peels out impactions, unclogs pores, and helps prevent new pimples from forming. It's just a bonus that it also stimulates collagen production (making skin appear more plump) and disrupts fine lines and wrinkles.
Pro-tip: Looking for a good retinol product to add to your skincare cabinet? Very high on our list is Vivant Skincare's retinols.
Their patented Vitamin A encourages your skin's cells to turn over in half the time, just 15 days. Thereby shortening the recovery period on acne, dark spots, fine lines, and more.
Click here to learn more.
Mandelic Acid
The third ingredient we often recommend for treating acne is Mandelic Acid. Perhaps the gentlest of the acids used in skincare, Mandelic Acid is an alpha hydroxy acid (AHA) derived from bitter almonds. It works to kill bacteria, accelerate cell turnover, remove dead skin, and lift scarring. It is especially great for darker skin tones because there is no risk of hyperpigmentation.
Pro-tip: We recommend adding mandelic acid into your evening skincare routine, after cleansing and before moisturizing. Work small amounts into skin using light patting motions that promote product absorption. Wait 60 seconds + apply moisturizer.